Partners Private Offering
RAILBUS is a start-up company that creates the first 100% solar powered mass transportation system.RAILBUS state-of-the-art, environmentally friendly and low-cost vehicle is developed by a team of ambitious visionary entrepreneurs, industrial designers and transportation specialists.
Click on the image to view the RAILBUS brochure
In the RAILBUS's first private offering for the purpose of manufacturing a prototype of vehicles and operating it on a trial track, 10 million shares were allocated, representing 10% of the total shares of RAILBUS company shares at a price of $1 per share
Investment Potential Reurn
According to the financial study, potential growth, and market demand, the value of shares held by early investors is expected to increase gradually, potentially reaching dozens of times its current value starting from next year. We believe that this prediction is conservative, given the size and potential impact of RAILBUS

Please enter the expected investment amount for viewing the stock and forecast calculations

RAILBUS's design is a culmination of accumulated experience and expertise that leverages cutting-edge technology to create an unparalleled masterpiece in the realm of public transportation.
What makes RAILBUS unique?
RAILBUS stands out for its inexpensive infrastructure construction and operational costs, thanks to its lightweight vehicles made of materials like carbon fiber, which are commonly used in aircraft manufacturing. This reduces the cost of building elevated tracks by over 80% compared to traditional metro networks. For example, if it costs $50 million to construct one kilometer of a metro line on poles, constructing a raised line for RAILBUS would cost no more than $10 million per kilometer.
The RAILBUS vehicle design and development have been completed
The engineering designs for RAILBUS vehicles, including their components and interior, are complete, and manufacturing of the first prototypes will commence soon. These vehicles have been designed to be cost-effective and utilize cutting-edge technology to enhance safety and efficiency while minimizing energy and maintenance costs. The interior components are made of microfiber recycled polyester fibers and plastics, which reduces energy consumption and carbon emissions by 90% compared to traditional petroleum-based plastics.
RAILBUS Headquarters & Showroom in Dubai
The RAILBUS headquarters and showroom, situated in Silicon Oasis in Dubai, has been attracting visitors from diverse sectors. Dubai was selected as the headquarters due to the extensive support extended to promising startups and its easy accessibility from all countries.

We extend a warm welcome to all visitors interested in touring the company. Kindly contact us one day in advance to schedule a convenient time.
RAILBUS Headquarters & Showroom in Dubai
Strategic Suppliers & Partners
Growing interest in implementing RAILBUS system
RAILBUS is among the few companies that have gained unprecedented acceptance even before completing the production of its prototypes.
Numerous countries have expressed a growing interest in acquiring the RAILBUS system, and it is anticipated that there will be a waiting list for this innovative transportation solution.
The RAILBUS system is deemed to be an economic and political asset for governments, as it follows a business model that facilitates self-financing of the project.
Saudi Arabia is among the countries that have expressed interest in adopting the RAILBUS system.
A sovereign entity in the country has extended an invitation to the company's founders to visit Riyadh and explore the possibility of establishing a RAILBUS headquarters and manufacturing plant in Saudi Arabia. If a Saudi sovereign entity invests in RAILBUS in the next phase, it would be a significant boost for the company and enhance its value. This would also facilitate faster market expansion than originally planned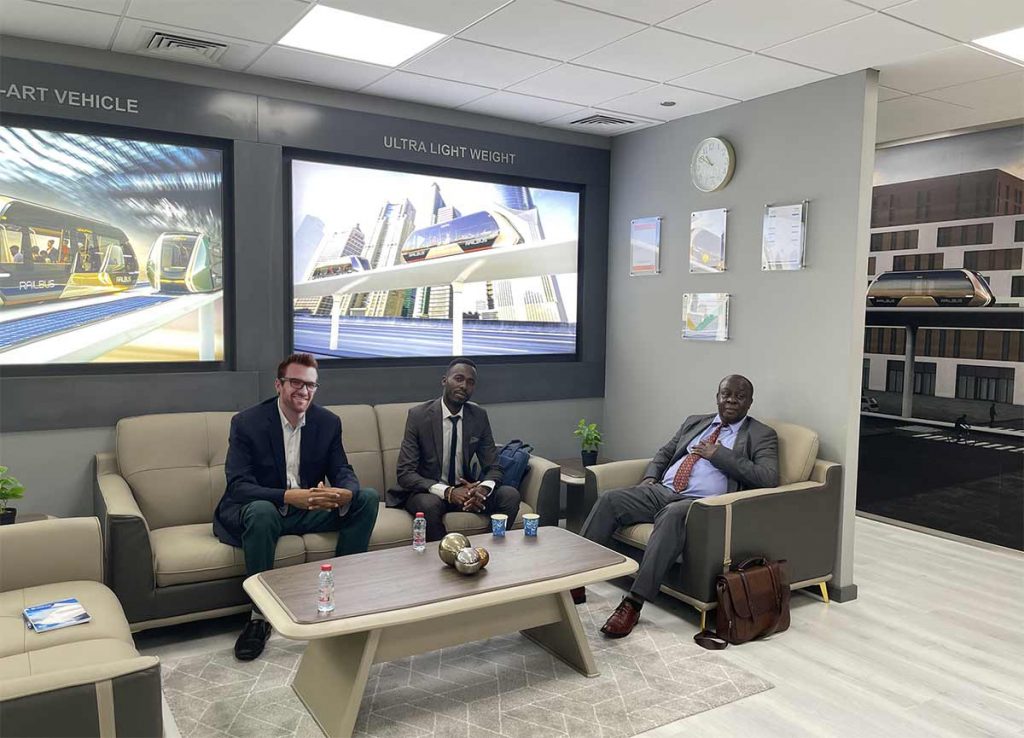 RAILBUS proposals for cities in India
Environmentally friendly systems are the future
RAILBUS is the world's first public transport system that operates entirely on clean energy. It boasts hundreds of kilometers of elevated tracks that are covered with solar panels, which are exposed to sunlight throughout the day. Any surplus energy generated is stored in batteries within the vehicles for use during the evening periods. In emergency cases, such as extended periods of heavy cloud cover, the RAILBUS can also be connected to the local electricity network to fill any energy shortfall.
The efficiency of the solar panels is always maintained as they are equipped with light wipers to keep them clean.
RAILBUS's unique solar energy system significantly reduces operating costs, resulting in high profitability rates for the project in any city. Moreover, it doesn't strain the electricity grid, which is already a concern in many developing countries, as it relies on its own solar energy for over 90% of its power needs.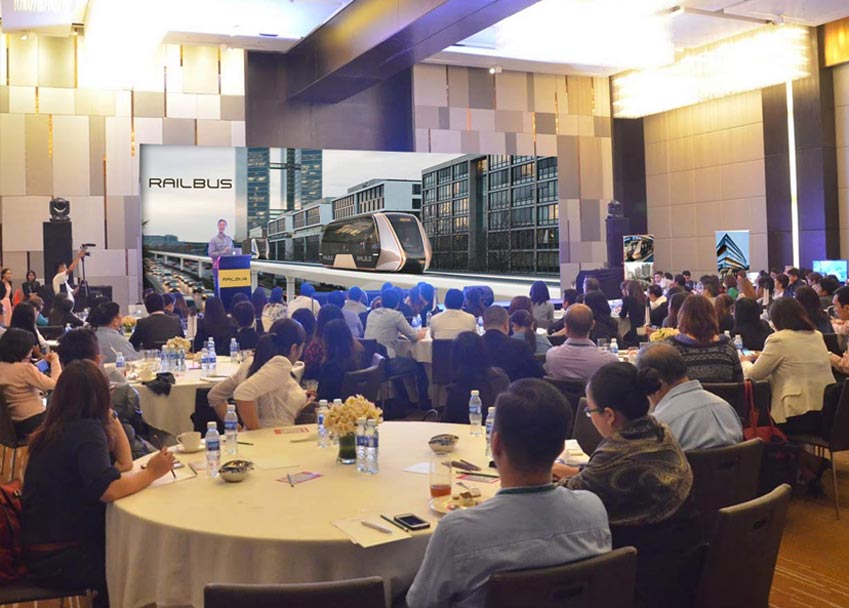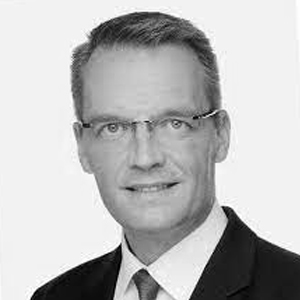 Hans Henrik
Partner & Advisor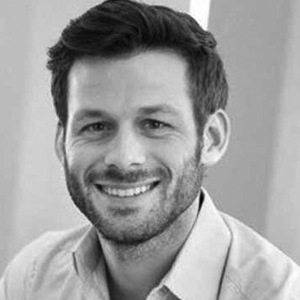 Mark Maclaurin
Business Development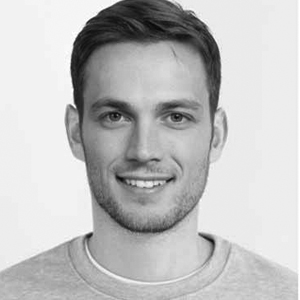 Thomas Hewes
System Development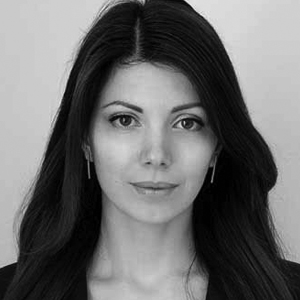 Daryna Shi
Industrial Designer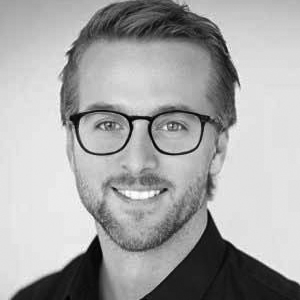 Brad Kevan
System Development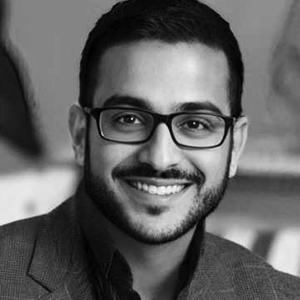 Ahmed Saad
Business Development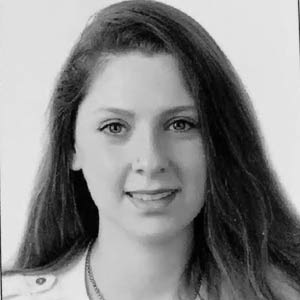 Rawan Kamal
Partner Relations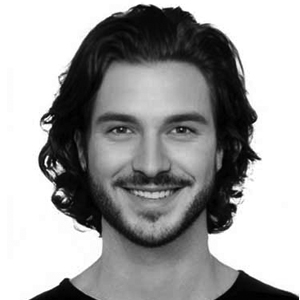 Leonardo Rossi
Automotive Designer