An end-to-end 100% congestion free elevated rail network. Built entirely with ultra-light non-corrosive composite materials RAILBUS rail is quick and non disruptive to build. RAILBUS rail has these extraordinary features.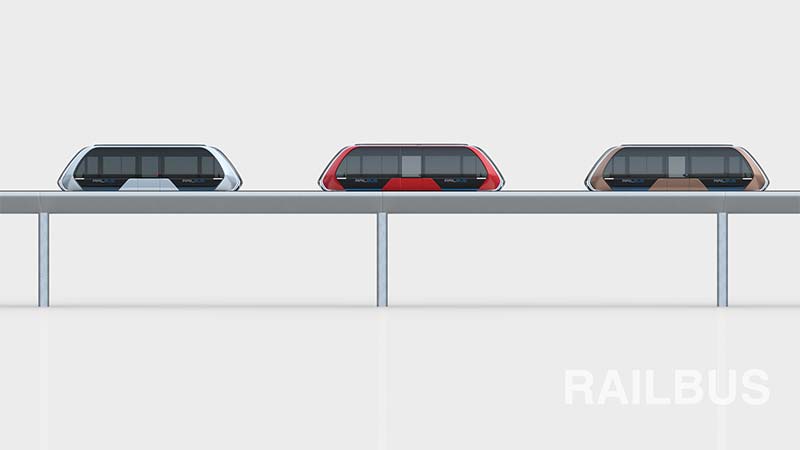 Lightweight and quick to set up, individual sections can be fabricated off-site, minimizing assembly time and cost. With no mechanical elements or power systems, guideways require little maintenance.
The remarkable flexibility of RAILBUS's tracks enable low-cost and aesthetically-pleasing designs to be built, as well as offering a broad range of customization options to suit the needs of the surrounding environment and the system's practical application.